If you keep reading our blog, you know that our company offers financial advisors, account specialists, wealth advisors, stock brokers, etc. The people we employ are certified and qualified, and the proof is in our trusted clients over the years.
As a company, we want to develop all the time, keep abreast of the growing business and look for new places for our clients to invest. That is why we went to Krakow again, where new start-ups are developing very dynamically and the city intensively supports development of enterprises and creates good conditions for businessmen.
Inspiration after the last stay
Our recent stay in the city was mainly in terms of relaxation and discovering interesting sights. We used the services of KrakowDirect, and took a wonderful trip to the Wieliczka Salt Mine. But you can read about that in previous articles. However, already after that stay and contact with a rich offer of developing companies and services there, we knew that we will come back there again.
The potential of the city
Krakow is meticulously promoting its own potential, which brings amazing results in the form of serious investment decisions. And thanks to the ongoing favourable economic situation and efficient and skilful use of investment trends, the city has managed to build a strong business brand. The city no longer focuses only on tourism but also on investment, a good example of which is the increasingly popular and frequently visited Balice Airport: https://krakow.wiki/krakow-airport/.
A growing number of business owners and foreign investors positively assess Kraków's business potential. They are most attracted to the colourful capital of Lesser Poland by its scientific development and its attractiveness as a place to . Krakow has gained favourable opinions thanks to its numerous scientific and research institutions, qualified workforce and successive investments. Undoubtedly, the numerous colleges and universities located here and their qualified staff have contributed to this.
Distinctions
According to Forbes magazine, Krakow was awarded and ranked second in the category "Business-friendly city" among cities with population up to 999 thousand. It also ranked second in the category "The greenest city in Poland". In connection with the recently popular sustainable development, this may be a strong argument for some investors.
The city keeps applying for contracts and foreign investors
One of the city's activities which serves the purpose of investment promotion is its presentation at the biggest real estate fairs. This allows for more information, economic opportunities and to reach as many investors as possible. The largest events of this type include: MIPIM International Property Investment Fair in Cannes or EXPO REAL Investment Property Fair in Munich.
Franchise and Business Support Fair
That is one of the reasons why we went to Krakow to participate in this fair. Everyone who will visit this place will find something for himself and will broaden his knowledge about investments and business in Krakow.
This event is organized in the largest exhibition hall in Malopolska – International Trade Fair and Congress Centre EXPO Krakow Business Idea Fair is a wonderful and valuable event for people looking for a business idea, as well as for people who want to develop their companies and expand their horizons. It is a meeting place for people mainly from these two groups.
We met a lot of interesting and helpful people there, and took part in valuable conferences given by experienced entrepreneurs. Transfer around the city was facilitated by JTP Group, thanks to which we quickly and comfortably got from the airport to the city center, as well as moved from place to place.
Krakow as a Start-up environment
According to the conducted research and market trends, the environment of small start-ups has been developing dynamically in Krakow over the recent years. There are already about 300 such entities, and up to 10 thousand people belong to this broadly defined sector. Such initiatives employ hundreds of people, produce solutions that are used all over the world and are gaining more and more international recognition.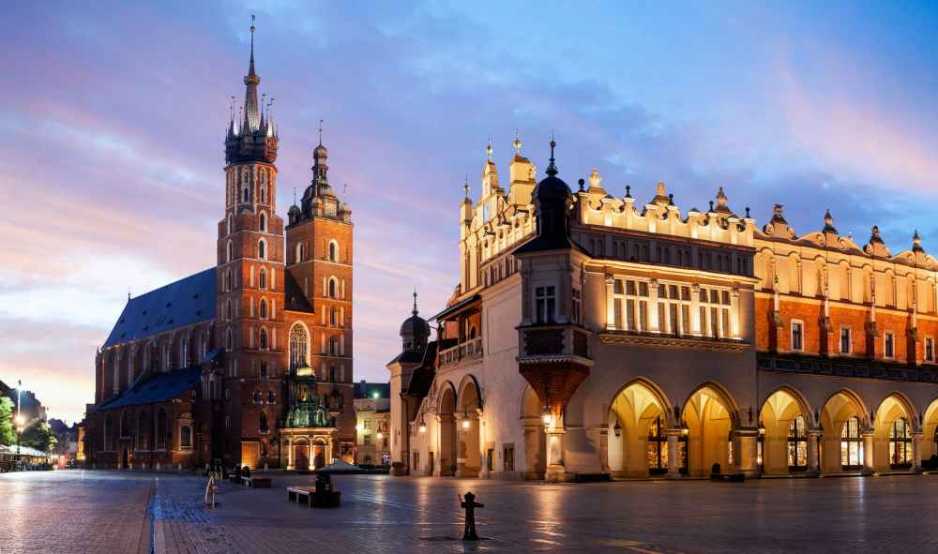 Investor Assistance Centre in Krakow
It seems to us that the Investor and Innovative Economy Support Centre and the Entrepreneurship Support Centre operating in Krakow certainly play a significant role in attracting investors. They offer a wide range of substantive assistance to all investors from Poland and abroad and also provide support in the whole investment process. this is especially helpful for young people who just want to start with a new idea.
Investments in infrastructure are constantly growing
In the general context of the development of the city and its surroundings, investments in infrastructure are very important, both the one that allows to get to Krakow and the one functioning in the city. It is worth noting here that Krakow Airport occupies the first position among regional airports in Poland. Krakow is connected to over 90 airports located in 28 countries. On the other hand, the city's transport network serves approximately 403 million passengers every year. Well-developed public transport, the airport and many companies offering private transfer services, such as JTP Group, are an excellent argument for visitors to this place.
Eco Krakow
The city also takes care of ecology, hence the successive purchases of ecological buses and streetcars, extension of the existing lines or investments in new connections with park&ride facilities. More and more companies promoting the idea of sustainable development are developing here, as well as the whole gastronomy and stores are changing their actions to support being eco-friendly.